Looking into the history of cemeteries can be overwhelming – where to start, where to go, what to look for.
I've put together a reading list of books that have helped me with my own research – be it people, graves or stories linked to burial places across the country. This list is not exhaustive, but part of what I would consider to be a core reading for any budding researcher or enthusiast.
Please buy these fascinating books and support the writers/researchers!
1. London Cemeteries: An Illustrated Guide and Gazetteer
THE book to have for any cemetery fan or researcher if you're looking at 19th century cemeteries. Extensively covering the likes of Highgate, Brompton and Kensal Green to others such as Chadwell Heath and Woodgrange Park, historians Hugh Mellor and Brian Parsons meticuolously reveal the history and formation of each place of rest, as well as listing some of the notable people buried in each one. Its fifth edition is due to be published in September 2022 and can be pre-ordered here for £19.29.
2. Necropolis: London and Its Dead – Catherine Arnold
Waterstones describes it as 'archaeology, architecture and anecdote' – Catherine Arnold's concise and thorough recollection of burial history looks at death from pre-Roman to Victorian Britain, including the ghoulish aspects of bodysnatching to plagues. Catherine has written a number of other books as well as a cracking one about the 1918 influenza epidemic. Simon & Schuster – £9.99
3. Tomb With a View – Peter Ross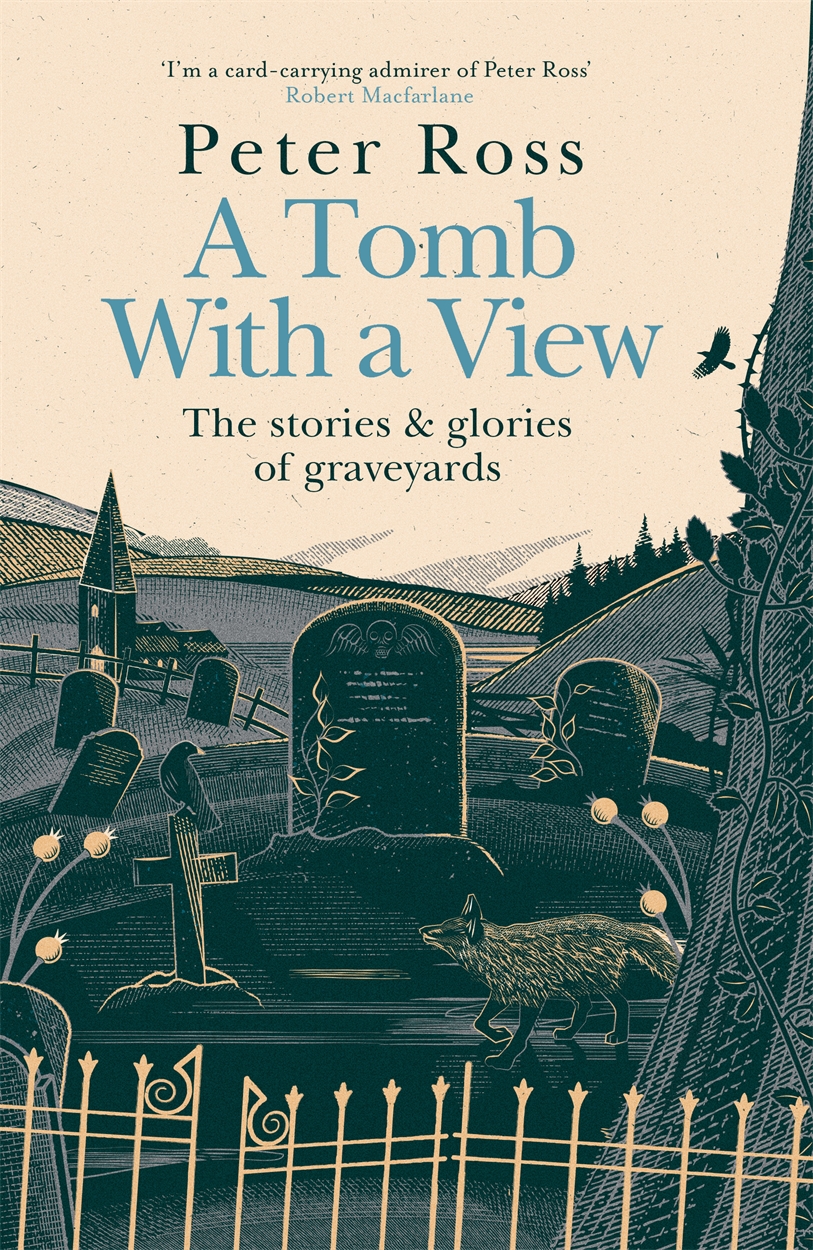 Few contemporary books examine the workings of many cemeteries in the heritage or recreational sphere as superbly as Peter's book does. If you wish to get a sense of how cemeteries can be used as an escape, how a tour happens in them, or their importance to local communities – Tomb With a View succinctly demonstrates it all. From interviewing me as I co-ran Queerly Departed, the first LGBTQ+ cemetery tour in the U.K. and Islamic funerals, to the story of the 'Stepney Amazon', Phoebe Hessel, it is an engrossing read from someone passionate about these places of memory. Available for £10.99.
4. The London Burial Grounds – Isabella Holmes
A hugely important book for many reasons, to me what stands out is that the work of a woman in the 19th century did so much to interpret the history of London's burial grounds, in a niche largely dominated by men. Gloriously opinionated and originally published in 1896, Isabella Holmes wrote a book that was to London's cemeteries what Booth's work was to mapping social poverty. Interspersed with then-contemporary images of many of these burial spaces, Holmes modern approach to writing – part journalist, part urban explorer – gives a brilliant insight into some lost and in some cases utterly changed burial grounds. Available to read for free.
5. Who's Buried Where in London
Much in the same vein to the Gazetteer by Parsons and Mellor, cemetery historian Peter Matthews book breaks London down into its districts – north, south, east, west to the aforementioned well known grounds such as Highgate or Abney Park to Westminster Abbey and St. Paul's Cathedral – to reveal burial grounds and their histories. Available from the publisher for £11.69
5. Greater London Cemeteries & Crematoria
A very handy guide originally written by Patricia S Wolfston in the 1980s and updated by Cliff Webb, this book breaks down which cemetery come sunder which governing council in London and lists when the burial registers started at each place of burial. The 7th and most recent edition was published in 2005. £5.99 from The Society of Genealogists.
6. The Brookwood Necropolis Railway
Collating information not seen as hugely important to historians of the future at the time, John Clarke's book details the deathly railway that ran from London Waterloo to Brookwood in Surrey to what was once the world's largest cemetery. Conveyed by special carriages: not everyone opted to be buried in the Magnificent Seven. From information on rolling stock used by the cemetery company to daily operations in the Surrey cemetery itself. A fascinating glimpse into a wonder of Victorian funerary achievement. £18.95 from Stenlake Publishing.